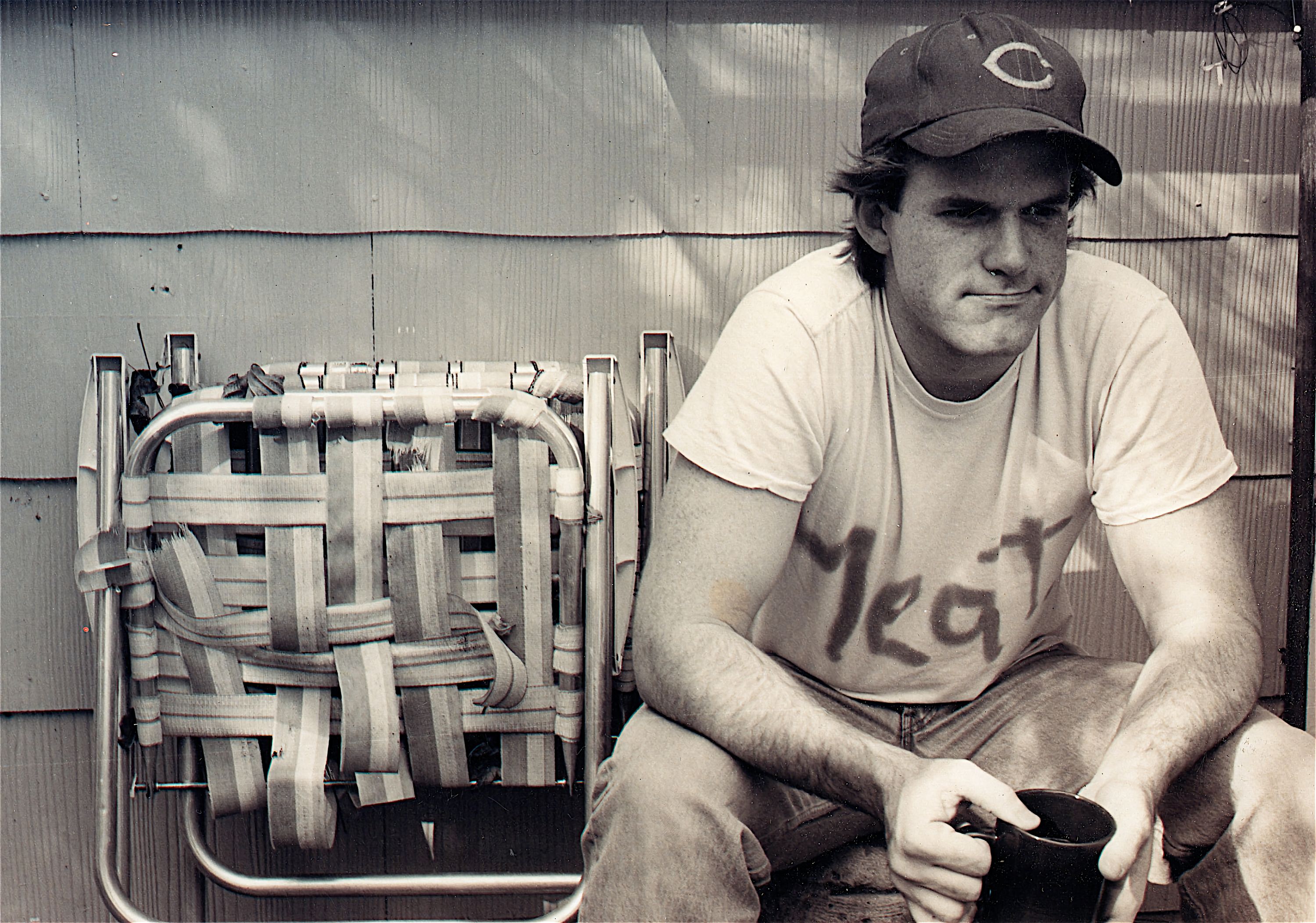 Meat Mann, ca. 1992
After years of benign neglect, I've finally started putting together an archive of my old recordings.
To be clear, there has been no outside demand for this endeavor; it's just a weird thing I'm doing for myself.
Anyhoo. Got a long way to go with this, but a few days in, I thought I'd share some fun old finds. If you like that sort of thing.
---
All of Her Men (1992)
One of the first songs of mine that I recorded with actual parts and tracks on a cassette 4-track. Surprisingly competent drumming provided by the mighty Casio MT-40.
---
Crystal Sucker (2004)
Another super old song of mine, easily carbon-dateable to just after college, ca. 1990. This version is mainly interesting historically as being one of the very first things I recorded on a Mac using GarageBand. Which felt like magic.
---
I Am a Cinematographer (2004)
Surprise! I used to be really good at starting ambitious projects I never finished. In this case, the idea was to encourage people to record a cover of Palace's "I am a Cinematographer"—only as a power pop song. Again deploying the very new GarageBand, this one has a lot of layers and baroque bullshit, but it's still pretty fun. What a weird and terrific song.
(If you want more, here's my noise pop version.)
---
Diane Court (1999)
For our depressed and depressing swan song "The Swab", Bacon Ray decided to include a recording of my paean to the great character from Say Anything. While Diane is the subject of the song, obviously it's ultimately about Lloyd. And how he knows he's not good enough for her and probably never will be. Point is, he really wants to be good enough.
---
My Nemesis (2012)
My kid and I both loved watching Phineas and Ferb, with a particular relish for the contentious relationship between Perry and Doofenshmirtz. In this delightful song from the show, I feel like Doof is kinda saying "Perry the Platypus, we're not so different, you and I." This was the closest I'll ever get to nailing a Dave Davies harmony.
---
Go Through Hell (2011)
In college, I wrote a terrible throwaway novelty song nominally based on T.S. Eliot's The Waste Land. It's really more like a wet salad of obvious references, but it was entertaining to imagine how confused it would have made poor Old Possum. This version was recorded for a really fun Back to Work sponsorship.
---